Big Mikes Moving Co has been delivering superior local Moving Company services to New York families and businesses for many years. We offer excellent quality local moving services and we stand behind our work!
Our team of local movers are skilled and experienced to ensure 
that your New York City transfer is done as quickly and stress-free as possible. 
Choosing the best local moving company to ensure 
the safety of your belongings is a crucial decision.
We never pressure you or send a salesman to your home. We want you to feel comfortable through the process of your local move, so we let you call the shots. Our friendly movers work with you to help the New York City moving process go nice and smooth. If you're tired of high-pressure moves, call us today!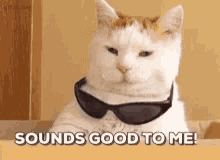 Choose the Right Local Moving Company in New York
Moving companies in New York City still pledge to move you to your new home, apartment, office or storage quickly and efficiently. 
These moving companies in New York City often tend to be, or claim to be, experts, experienced, reliable, careful, polite, professional, clean-cut, uniformed and more. But how do you know if they're going to have the right equipment or expertise apart from claims?
At Big Mikes Moving Co, we show you that our local movers are all of these things, a high-quality moving company in New York City should be. Please browse our website, view our photos, learn more about our team, discover the different kinds of moving services we offer, and read testimonials from our customers. We provide free moving quotes and offer on-site estimates to ensure we offer our customers the right services the first time.
As a high-quality moving provider to New York residents and businesses, our first priority is to excel in our local moving services by achieving the best service possible. This ensures customer assets are protected and delivered without any problems, day after day. 
We do the job right the first time! If you're looking for quick and cheap movers, we're not the moving company for you. But if you want to get the job done right, so you don't spend hundreds or thousands of dollars replacing your items that turn up broken from lack of care or skill, then call us right away. 
Our Promise to Clients in New York City
We promise to treat your furniture & belongings with the utmost respect and care as our top goals. We are local movers for New York and our prices are low, but our quality is high. We have built our reputation on providing the highest quality throughout New York City and the surrounding areas. We stand by our local moving services and we treat our clients like family.
Local Moving Services Offered by Big Mikes Moving Co
At Big Mikes Moving Co, we offer a wide array of moving services in New York. Below is a list of services that we offer. This list is not designed to be all-inclusive so if you need something that isn't listed, we are more than happy to help. 
We pride ourselves on being able to offer flexible services that will meet your needs. If you are moving to New York City, check out our services below.
New York Local Moving Services:
Furniture Moving

Packing/Unpacking

Piano Moving

Apartment Moving

Business/Commercial Moving

Loading/Unloading of Moving Trucks

High Net Worth Moving (antiques, heirlooms, etc.)

Moving Supplies and Packing Materials

Much More! 
Call 914-331-8818 today for a free, no-pressure quote!